Kayo Naman Po is an initiative under Project GCCOTE's Yupper CHADOP (Community Health And Development Outreach Program) spearheaded by the Yupper team, which caters to senior citizens in a nominated area. Before the pandemic, they hold monthly gatherings that bring fun and enjoyment to our community elders, reminding them of God's exemplary love. Here's an overview of its activities:
Volunteers do not necessarily have the time; they have the heart. -- Elizabeth Andrew
It is important for our new volunteers to know what to expect, and to understand what they signed up for, for the next 6 months. This will prepare them for this memorable and heartwarming experience.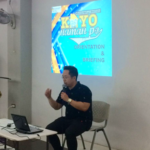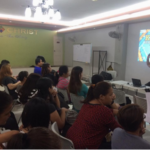 The Kayo Naman Po program is our way to share the Good News through a more visible commitment.
"Let your light so shine before men that they may see your moral excellence and your praiseworthy, noble, and good deeds and recognize and honor and praise and glorify your Father Who is in heaven." ‭‭
Matthew‬ ‭5:16‬ ‭AMPC‬‬
A week before the launch of Kayo Naman Po (KNP) Batch 6, the orientation for the second batch of volunteers took place and was facilitated by the Yuppers' team leader, Brother Moses Kholoma. This gave the new participants a chance to better understand the objectives of the program where we will serve as the extended family of our Lolo & Lola, and also be involved in their spiritual growth. This is also the perfect avenue to get to know our new volunteers and for them to hear from the "old timers" their share of memorable experiences from the past five (5) KNP batches. The reason why they kept on coming back and why they always look forward to the next KNP outreach program. The new volunteers were also introduced to the group they will belong to, for the duration of the 6th batch of KNP and on the other activities of the Yupper family (Coffee Talk, Winterfire, etc.)
Indeed, this day was the best time to remember the heart behind this project. It is our turn to give back in return for what the generation ahead of us have contributed to us.
And we shall keep this with us as we share our attention, our time and our warm love to the elderlies.
To God Be the Glory!